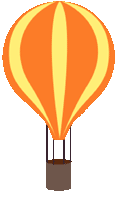 Crooked Wings still learn to fly
We've found the following items useful:
If anyone has any other useful items that we could add to these, we'd love to hear from you !
Effectively managing pain can improve the quality of sleep.
For people with scoliosis who are required to wear a brace, finding a comfortable sleep position may seem impossible because the pads can dig into the body or pinch the skin. Even scoliosis patients who don't wear braces can have difficulty finding a comfortable sleep position because of pain that can be associated with their spinal misalignment.
What to do with my old brace ?
Burn it, turn it into a lampshade, hit with a hammer and break it into tiny pieces, or donate it to a charity where it can be reused :-)
There is a company called Focos, who collect old braces and send them to Ghana where they are re-fitted for purpose - a very worthy cause. However, they need to be sent to: FOCOS, 147-32 Farmers Boulevard,
Jamaica, NY 11434.
International Scientific Society on Scoliosis Orthopaedic and Rehabilitation Treatment
Awesome tips and tricks from a fifteen year old; Moira Lion, and her view to fashion and wearing a brace.
A worldwide scoliosis forum for girls.
Curvy Girls is a network of peer-led support groups that reduce the emotional impact of scoliosis by empowering girls through mutual support and acceptance to become leaders, make healthy lifestyle choices, and improve self-esteem.
For younger patients, these are bears with Scoliosis braces on - very cute :-)
For each Higgy Bear (or friend) purchased, one will be donated to a child in need!

Higgy Bears & Friends are designed for children with scoliosis. The teddy bears are very soft and great to snuggle with! They are 12" standing, and 10" sitting. The braces are made from a combination of foam, plastic, and velcro and are designed to resemble children's scoliosis braces.
Click the link above to read a great article on nutrition & scoliosis. There are lots of informational articles about nutrition and scoliosis.
Also a link between scoliosis and melatonin. There are heaps of natural melatonin sources or you can use a supplement such as Tru2U Cherry Tart drink.
In short, melatonin supplements may prevent the progression of scoliosis, especially in mild cases with less than a 35 degrees curve.
Scoliosis3dc.com has lots of good information
Some nice examples of what to wear with different braces etc.
For sitting on school chairs
Skye finds these really useful for sitting on sloped plastic chairs at school.
You can get them from most fitness shops or pilates / yoga clinics.
In use for over 15 years, The Sacro Wedgy® has helped thousands get relief from a variety of symptoms such as scoliosis.
The Sacro Wedgy® is a device that isolates and elevates the sacrum (your tail-bone) and uses gravity help relax, aligned and re-balance from the hips out.
The Klass Vaki is a contoured sleep surface designed to lay over your current mattress and goes under your fitted sheet and is medically built to alleviate and relax the lower back muscles. This product was invented by Petro Groenewald to save people from pain and back surgery!
These are great for assisting with comfortable sleeping positions.
We bought our from The Warehouse here in New Zealand.
Bowtech Ease is a combination of aromatherapy oils belnded by Farida Irani who is a Aromatherapist and Bowen Technique practitioner, from Australia.
Bowtech Ease is a combination of essential oils known for their natural health-enhancing properties such as pain relief, reducing inflammation and risk of infection.
Please reload