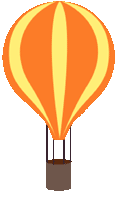 Crooked Wings still learn to fly
Life throws curve balls at everyone
Kurt Cobain -lead singer of the band Nirvana

Usain Bolt - fastest man in the world

Sarah Michelle Gellar - actress best known for her role as Buffy the Vampire Slayer

Lourdes Ciccone Leon - Madonna's daughter

Brooke Lyons - actress. Appeared on That's So Raven and Law and Order: LA

Yo-Yo Ma - World famous cellist

Alexandra Marinescu - Retired Russian gymnast. Olympic Gold medal champion six times over

Liza Minnelli - Singer and actress

John Lydon (Johnny Rotten) - lead singer for the band, Sex Pistols

Kelly Pesticcio - Miss Wales 2007

Rebecca Romijn - Actress and model. Best known for her role as Mystique in the X-Men films.

Katherine Southard - Miss North Carolina 2008

Elizabeth Taylor - Actress

Tutankhamen - Egyptian God

Hayley Kiyoko - Singer and Actress. Toured with Justin Beiber in girl group; The Stunners. She was Vilma in the Scooby-Doo movies. .
SeaWorld Orlando is using a custom orthopedic brace to care for once-stranded pilot whale.
Inspirational Song Playlist
This playlist was created for the first International Scoliosis Awareness Day
10,000 Reasons (Bless The Lord) - Matt Redman
All Things Possible - Mark Schultz
Amazing Grace (My Chains Are Gone) - Chris Tomlin
By Faith - Keith & Kristyn Getty
By Your Side - Tenth Avenue North
Crown Him (Majesty) - Chris Tomlin ft Kari Jobe
Cry On My Shoulder - Overflow
Forever - Chris Tomlin
God of This City - Chris Tomlin
I Lift My Hands - Chris Tomlin
Hold My Heart - Tenth Avenue North
I Will Rise - Chris Tomlin
Keep Holding On - Glee Cast
Never Once - Matt Redman
Our God - Chris Tomlin
People Like Us - Kelly Clarkson
Skyscraper - Demi Lovato
Sovereign - Chris Tomlin
The Sun Will Rise - Kelly Clarkson
Warrior - Demi Lovato
We Fall Down - Chris Tomlin
What Doesn't Kill You (Stronger) - Kelly Clarkson
Whom Shall I Fear (God Of Angel Armies) - Chris Tomlin
Please reload