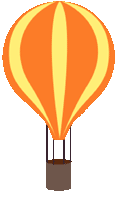 Crooked Wings still learn to fly
The Adams Test is an extremely effective way for parents to find out whether their children are developing scoliosis. One of the most common signs of scoliosis is a protruding shoulder blade, usually the right shoulder. Other signs include uneven shoulders and the pelvis being to one side and higher on one side than the other. A lump on side and flat area or depression on the other in the lumbar region is another sign .
There is an online application called ScoliScreen that may assist with the diagnosis: http://app.scoliscreen.com
Early detection
The early recognition test at home
Normal posture, standing
Are the shoulders even?

Is the head in a straight line with the natal cleft?

Are the shoulder blades symmetrical and at the same height, or is one higher than the other?

Is one side of the pelvis higher than the other?

Is the distance between the waist and the arm (arms hanging at sides) the same on each side?

Is the waist symmetrical?

Is your child leaning to one side?
The Adams Test
Leaning forward
The child stands with his legs straight and his hands clasped below his knees.

Can you detect any asymmetry (a hump) in the thoracic region (ribs and shoulder blades)?

Can you detect any asymmetry in the waist or pelvis (higher on one side than the other)