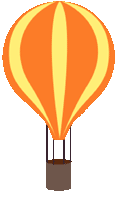 Crooked Wings still learn to fly
2020 Update : January : A new tethering method is being trialled. Currently we have Zimmer & Globus,
this is a new Scoli-Tether, more details are here: https://doi.org/10.1186/ISRCTN10892409
2019 Update : VBT (Tethering) has been FDA Approved, please click here to read more.
2018 Update : VBT is now being known across the world as ASC (Anterior Scolosis Correction).
There are so many questions & answers with any surgery, such as, Is this the right thing for our
family, What do I ask the surgeons ?, How long is recovery etc ?.
Here is a good link discussing what VBT is :
https://nurse.org/articles/vertebral-body-tethering-for-scoliosis/
Please click here to hopefully find some of the answers.
The Scoliosis Research Society (SRS) has recently come out with this paper which is well worth a read: https://www.srs.org/newsletter/issues/june-2018/member-submission-vertebral-body-tethering-for-scoliosis/full-article?utm_source=june_newsletter&utm_medium=email&utm_content=member-submission-vertebral-body-tethering-for-scoliosis&utm_campaign=june2018
VBT is now available for all patients pediatric or mature. VBT uses growth modulation – restraining one side of
the spine to allow growth on the other side – to reverse the abnormal scoliosis growth pattern in the thoracic or
lumbar spine. Titanium pedicle screws are placed on the outside of the vertebrae that are causing the scoliosis;
a white polyethylene-terephthalate flexible cord usually used for fusion is attached to each of the bone screws
in the vertebral bodies of the spine. When the cord is tightened, it compresses the adjacent screws to help
straighten the spine. The affected curve(s) show an immediate improvement right after surgery, and continued
improvement over time as the spine grows.
Please click here for a great article discussing VBT from Spinal Surgery News.
Scoliosis Tethering (also referred to Anterior Scoliosis Correction) for patients with little or no growth remaining (Risser 3-5, particularly adults) curve flexibility is the primary determination for candidates for scoliosis tethering. Curve flexibility, which is not fully understood in scoliosis, can be improved through specialized scoliosis rehabilitation programs and/or surgically releasing specific areas of ligaments and discs during the procedure. Some studies suggest the use of manipulation under anesthesia may also hold future benefit for patients whom require additional curve flexibility for VBT procedures.
For some questions and answers on the topic from Pediatric Spine Foundation please click here.
One of the founders of the technique is Dr Betz in the US. He is currently in New York at Institute of Spine and Scoliosis. However, previously he was at Shriners Hospital for Children in Philadelphia, Shriners Hospitals for Children is a network of 22 non-profit medical facilities across North America, they DO accept international patients, please see here for more information.
Here are some Facebook closed support groups that you may wish to connect to.
Fusion Hardware VBT Hardware