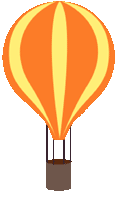 Crooked Wings still learn to fly
Istanbul, Turkey
Dr Ahmet Alanay – Istanbul, Turkey
Comprehensive Spine Center
Acibadem Maslak Hospital
Buyukdere Cad. No:40 34457 Maslak,
Istanbul
Turkey
Email address : info@ahmetalanay.com
Tel.: +90 537 047 42 42
This page is all about having Vertebral Body Tethering (VBT) or Anterior Scoliosis Correction (ASC) with Dr Ahmet Alanay in Istanbul, Turkey. Dr Alanay performs ASC (VBT) & Fusion surgery for patients, both mature and pediatric.
All credit for the information below goes to Shelley Madro, Shelly can be contacted through the various VBT Facebook worldwide sites, please click here for how to connect.
This page is all about having Vertebral Body Tethering (VBT) with Dr Ahmet Alanay in Istanbul, Turkey. Dr Alanay performs VBT & fusion surgery for patients, both mature and pediatric.
The information and photos below were obtained from Shelley M., the admin of the Facebook group "Scoliosis Canada Non-Fusion Support - VBT/Apifix & ASC). Shelley travelled to Istanbul in the summer of 2019 for her daughter's surgery. She can be contacted through the various VBT Facebook worldwide sites, please click here for how to connect.
General Information
If your child has good flexibility and would not likely need disc release or rib trimming, consider consulting with Dr. Alanay. He uses a VBT technique which means smaller incisions, usually less post-op pain and quicker recovery. Double row tethers are used when needed. He will accept patients for VBT up to Sanders 7.
Dr. Alanay works with a cohesive group of surgeons who he calls his team. The additional members in his team are two additional spine surgeons, a thoracic surgeon, a cardiovascular surgeon, a neurologist, a spinal nurse, a research coordinator, a pulmonology therapist, a few physiotherapists and a few others. They all work together to care for patients and most of them speak English well. It is not uncommon for him to visit with several of the team during post-op checks - it's part of his team philosophy for patient care.
The fee for surgery can range from 35000 to 50000€ depending on the extent of the curve. Each case is evaluated individually and fees are unique to each patient.
BASIC INFORMATION
The Acibadem Maslak Hospital is located in Istanbul's business and financial centre. It is located roughly 30 minutes from the new IST airport.

A hospital hired driver will be arranged for transfers to and from the airport and between your hotel and the hospital including pre and post surgery appointments. This service is wonderful and is one less worry. The only cost would be if you needed a taxi for personal use such as sightseeing.

All pre-ops are included - consults with cardiologist, pulmonologist, neurologist (MRI might be extra), anesthesiologist, blood work and all x-rays. You will also have an appointment with Dr. Alanay and a parent/patient education session with Dr. Caglar before surgery.

A hospital translator will escort you to most of your appointments. Sometimes the research coordinator will help you navigate the appointments as well.

The hospital is clean and modern. Inside the cabinets you'll find a safe to store valuables. This room has a chair which transforms into a foam bed for one so you can sleep next to your child. The bathroom is equipped with a large shower with bench and a rain plus handheld shower-head. This will come in handy post op.
A family suite is attached to the patient's room. It provides a comfortable space for parents/family to rest. The room has a large sofa which sleeps one. Sheets will be provided but packing a blanket is advisable as the rooms are air conditioned. There are more storage cabinets in this room and a fridge for food/ drink items. Hanging on the wall is a large TV with several channels and wifi access can be requested. This room has it's own ensuite and has the same layout as the patient's bathroom.

TIP: Pre-download a translation program with the languages you think you will need eg. Turkish, Arabic, French etc - All doctors speak English but some nurses do not. Having an ability to communicate with others who don't speak English is a welcome technological blessing.

FOOD: The hospital food is nutritious. 3 meals a day are served along with afternoon tea. They will provide a meal for the patient and sometimes one for the parent. You can change the meal plan if necessary. Sometimes food items are unfamiliar but be adventurous and you never know what you might like.

Additional food choices can be purchased right in the hospital. Starbucks is located on-site and there are 3 other choices from cafeteria-style, to cafe, to a sit- down Italian restaurant. The food is very good and not expensive.
SURGERY - What to Expect
The night before surgery your child will need to wash with a special medicated sponge. This must be used before surgery. Long hair should be braided. Have a good night sleep and a driver will arrive bright and early for morning surgeries - bring your luggage.
From then on you'll remain in the hospital until discharge.
Day 0 - Surgery Day
Your child will dress in a gown and compression stockings. A cannula is placed in the hand and antibacterial cream for the nose. Dr. Alanay will visit and discuss the plan for surgery briefly then he'll go down to the OR to prepare. When it's time for surgery, your child will be quickly rolled down to the OR. You can stay until the last possible moment.
Texts will be sent about every 2 hours from the research coordinator - sometimes she will visit in person. This could be a long day depending on the type of curve being operated. Remember to eat food at regular meal times. Go for short walks, eat, watch TV (they have English channels), rest in the family suite and connect with family/friends over the wifi network.
If the surgery is uncomplicated, patients are brought straight to the ward. Some patients will spend the night in the ICU. Parents cannot stay in the ICU as per hospital rules. If your child has to spend time in the ICU rest assured the nursing staff are caring well for your child.
Day 1
The next day the catheter will be removed and your child will arrive in their room if they had a stay in the ICU. Once on the ward your child will need assistance to use the bathroom - 2 nurses were always there to assist. Your child will be encouraged to wear their own clothes either pjs or comfortable clothes. Studies have proven patients recover faster if they feel less like a patient and more like themselves. Going for walks will be encouraged and several nurses will assist on the first and second days.
The most common post-op pain med used is morphine. If it makes your child sick don't be afraid to discuss changing it to something else. Know where the nurse call button is located. The nurses are attentive and are excellent at their jobs. Medications are delivered quite frequently the first couple days and slowly reduced. A multivitamin is given along with a stool softener (keep the stool softener for after discharge so no problems arise).
A pulmonary therapist will visit and teach proper spirometer exercises - she will return over the next several days to see how the exercises are progressing. This device will be provided and should be used often.
Each day several times, Dr. Alanay will visit or one of the other surgeons might. It's not uncommon to have 4 or more team members in the room during patient check-ups. The head nurse practitioner will also visit several times to ensure everything is going smoothly. She often provides more instruction for the nurses.
Day 2
This day there will be more walking and breathing exercises. Try to encourage this as often as possible. Using the spirometer every hour will help keep the lungs clear and reduce complications. Chest tubes are still painful and annoying. Once a day, the thoracic surgeon will check on the chest tube and other drains. He might remove some drains (eg. lumbar JP drain) depending on how everything looks. The more the patient walks the better.
Day 3
Aside from regular walking and breathing exercises, usually chest tubes and other JP drains will be removed if they haven't been already. Most kids are feeling much better after tube removal. Your child will be able to have a shower on this day or told to wait one more day. The shower bench and hand held shower made everything much easier. Hair knots work out easily with extra conditioner and a comb/brush.
Day 4
This is a wonderful day. Not being attached to tubes is a great feeling and walking the ward is much easier.
Kids might feel ready to leave the hospital on this day. Most international patients will stay one more day in hospital.
Day 5
Discharge day!!!
If post-op x-rays have not been done yet, they will be taken on this morning. Before discharge you will meet with Dr. Alanay and the results will be discussed. Some prescription medications will be provided but if staying longer in Istanbul more medications will be required. They can be filled with the help of the spinal nurse and research assistant. Bandages (wet & dry) will be supplied along with iodine to clean the incisions. This needs to be done twice, once before showers (wet bandages) and once after (dry bandages). Showers are advised every second day. You will have a lesson on proper bandage changing technique. Video recording the bandage changes can be helpful in case you need a refresher. The medication schedule will be reviewed with you and you will be provided an information sheet for reference.
Before you leave the hospital it's a good idea to request a receipt for surgery outlining the fees you paid. Keeping a receipt might be useful for insurance purposes or filing government taxes. Since keeping health records is also important, ask for copies of all x-rays, lab reports and any reports you wish to keep. It's much harder to obtain these documents once you leave the hospital.
After discharge a driver will be arranged to take you to your hotel.
Day 10
If still recovering in Istanbul, the chest tube stitches will need to be removed. A hospital driver will be arranged for transportation to and from the appointment. Ask for any additional medications ($) you think you might need for the return home.
Once ready to catch your flight back home, a hospital driver will come to your hotel and drive you to the airport. Wheelchair service can be requested and is advisable as the IST airport is huge.
Note: Hotels in Istanbul have a range of prices. Some offer a hospital discount. Ask for the discount at the time of booking. The hospital can provide a list of hotels with discounts but it does not include all those with reduced rates. Remember being close to the hospital and near malls, restaurants and grocery stores is a bonus.