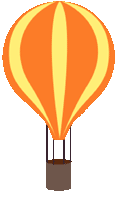 Crooked Wings still learn to fly
Please be aware that this website has been created by parents of children with scoliosis in

New Zealand

, and does not provide medical advice in any way. It is just for information purposes only.
Welcome to our world ! A world filled with worry, sometimes unanswered questions, and concerns for our kids future. But also a world made even more special by the people we have met on our individual journeys.
This website & community has been setup by parents for scoliosis assistance and practitioners pages, and all those wonderful people across the world who are helping us. Hopefully it will be somewhere to share, have questions answered and gain comfort in learning that we are not on your own.
Obviously, this website is not exhaustive in any way, it is just a bunch of information that we've found useful in New Zealand and would like to share. If anyone has further information that we could add to this website, then please get in touch, we'd love to hear from you.